May 2022 Things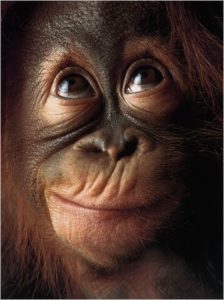 I've had a nice, quiet week. I am still reading the book about Edmund Burke and it is interesting to note how little I knew about his life and impact on politics that is still relevant in the UK. Last Monday I joined an SPD Lichtenberg meeting via WebEx. This was new to me for I have only used Zoom. On Wednesday I went to a Labour Party branch meeting in person! It was held in the Braugasthaus at Mehringdamm 80. Put the address in your diary and go  there on your next visit to Berlin.
On Thursday morning I met Johanna and we went to a very large store selling different kinds of bicycles. We were looking at the electro-bikes. I tested one and noted how heavy it was. We got it's weight from an assistant and then I realized I could not carry such a bike up and down the steps to my cellar. I'll have to find a new home where I can just move from the road into a cellar!
Yesterday evening I went to the monthly eltabb Stammtisch held in a beer garden at Karl-Marx-Allee 93. Very nice and I can recommend you add it to your places to visit on your next trip to Berlin. In 45 minutes I shall be joining a Labour International Zoom meeting. The topic is 'What do unions want from Lab
our? The guest speaker is Sarah Woolley who is the head of the Bakers' Union. Finally I picked up some interesting information on the radio about the BBC. It broadcasts in 42 languages reaching 468 million people worldwide each week. I didn't know that!!
Who has a birthday in May? Max starts the month with his 39th on the 2nd, over in Hungary Marcel will celebrate his 28th on the 6th May. Someone called John who lives in Berlin will be 79 on the 8th May. I wonder if I shall get an invitation for a glass of wine! Over in Silsden Isaiah will celebrate his 14th birthday with my father and my brother. Over in Turkey, Trish will be 70 on the 13th. back in Berlin, Heike Dix will celebrate her big day with her family on the 16th. Back to Silsden and my cousin Barbara who will be 77 on the 20th. She's wonderful and I'm looking forward to seeing her as soon as possible. Over to Bremen and we find Holger celebrating his 58th with his family on the 31st. I'm sure they will grill for they have a nice big garden. Happy Birthday to one and all no matter where you are!