Quiet week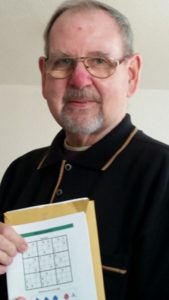 I've had another quiet week since my last post. The week started with some of my KO-Gang meeting in my garden to relax and sip a glass or two of cool Sekt. Lots of talking, jokes and some nice snacks. After they had gone I was able to join a meeting via Zoom.
Next morning I met a small number of people at an AWO centre. They wanted to talk about starting a new English course. We agreed to start one this Wednesday at 11.00am. I put their level at A2 so they are not absolute beginners. I then went to my physio and felt better after the treatment. Later I watched the German football team win a match.
On Thursday I met Andrea and enjoyed pushing the pram around with her little treasure in it. What a nice day that was. A meeting with friends was cancelled on Friday when there was a heavy storm with lots of lightening and thunder.
My meeting with Imre today was also cancelled. This was due to him having to stay in his flat and wait for workmen to arrive to work on his electricity and water systems. Tomorrow I am meeting Johanna and we are going to Potsdam Platz to meet some members of ELTABB for a walk and then a nice meal together.  Enjoy your Sunday!