Merry Christmas
Merry Christmas to all my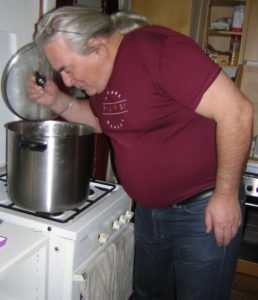 readers. I hope you have enjoyed the day with family and friends, or are still enjoying it. As usual my day started with opening Christmas cards. It always makes me feel happy to read the texts and messages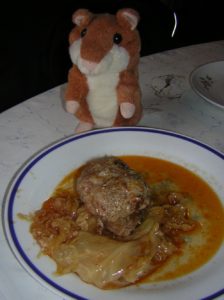 . This year I got 28 cards. You can see them in this photo.
I then got ready and went off to spend some time with Imre. He had cooked a large pan of vegetables, particularly cabbage leaves with a variety of meat. He also said he should lose some weight – but after Christmas! Here you can see him checking the pan of food and what I selected on my plate. Very tasty.
He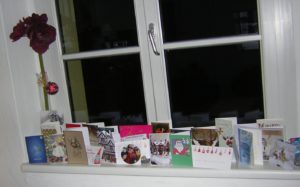 does not drink but had bought me a bottle of Hungarian red wine. Very tasty and I still have some left for tomorrow.
We then settled into his living room and I listened to him talking about his plans now he is a pernsioner. And so the clock ticked the time away and it was time to leave. I have had a very pleasant relaxed day and hope you have too.