Two Pressis
We now have the results of the vote for a new USA President. Or do we? I hear that Herr Trump ha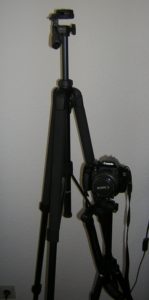 s not accepted defeat. He can legally remain in office until late January 2021 but will he then pack his bag? Interesting times. Perhaps he and Herr Biden will share The White House but how will they be able to share The Oval Office. Perhaps paint a line through the middle. Lets see how it all turns out.
I've been busy this weekend with electronic things. My laptop is 'playing up'. I've just changed the battery and now it has started. When I start with the main connection it stops. Now I have discovered I can start it with the battery and then add the main connection. I've also been looking for 'camera things'. I found all of the legs and connectors and was able to built them. Yes I have two sets of legs but I have not opened them for a long time.
I've also been looking  for mobile phone cables. I can't find some of them so I have to share and I'm charging them at the moment. You may remember I got a smartphone from Imre for my last birthday. I have dediced to learn how to use it but I can't find the charging cable. Thorsten is visiting tomorrow to teach me how to use it. Never too old to learn!